About Me - The Glass Art of Helen Starkweather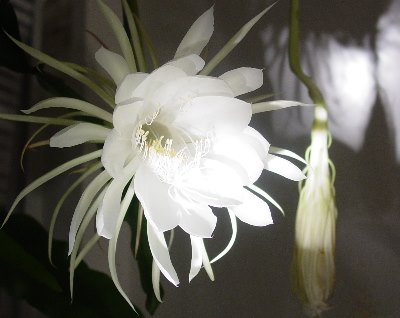 I grew up surrounded by fine art. My parents owned an antique gallery in NYC, and I was able to touch, feel and live with beautiful artwork throughout my childhood.
Growing up in NYC, I was able to spend much of my free time exploring and visiting some of the finest art museums and galleries in the world, including the Metropolitan Museum of Art, the Museum of Modern Art, the American Folk Art Museum, the Guggenheim Museum, the American Craft Museum, and many more (I linked them because their websites are well worth seeing). My parents' patronage of the arts allowed me access into many venues not open to the general public, and they frequently took me traveling on buying and collecting trips around the world, giving me cultural and international exposure to art and the art world.

My formal Art Education consists of a minor in Fine Arts from Georgetown University (Major: International Politics, Law and Organization). I studied drawing, sculpture, painting, and art history with museum and gallery caliber instructors. Georgetown University is located in Washington DC, home of the Smithsonian and all it's museums , the National Gallery of Art, the Kreeger Museum, the Numark Gallery, Art Museum of the Americas, Irvine Contemporary Art, Corcoran Gallery of Art, the Library of Congress and more). Both cities I spent my childhood and early adulthood in had strong fine arts communities, and they helped me in my art appreciation and understanding of the underlying foundations.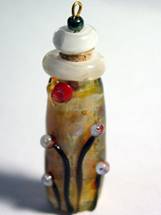 I have been a hobbyist artist in several media since college. I have had small exhibits of my Acrylic paintings, and won Best in Show at an Art competition against 108 other entries for one of my small orchid paintings, and numerous first, second and third place ribbons in smaller art exhibitions. I have also spent several years working with professional photographers, so while I myself am not a fantastic photographer, I am very familiar with all aspects of photography from both sides of the lens.
Glass is a comparatively new media for me, but one that embodies all my needs and desires in one form of expression. I think glass is the most fascinating materials in the world. Since I was a child, I've been in love with glass as a collector, and my venture into glass working came about because of my love for collecting antique perfume bottles, which I continue to collect today. My bottle collection
My special focus in glass is small vessels for the primary purpose of holding the finest natural plant essential oils, thus melding two of my passions. By design, these are smaller pieces, but they embody my artistic expression, and my love of all things natural and beautiful. Thank you for visiting my website!
Helen Starkweather
Material Notes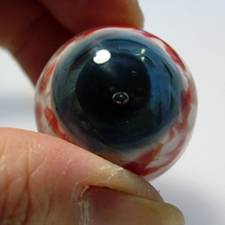 Each piece of glasswork is individually handmade by me in my small glass studio in Orlando, Florida.
My chosen glass type is borosilicate. This glass is familiar to most, when manufactured by Corning, as Pyrex. It is the strongest, most durable glass we can use for art, and could possibly outlast humanity itself, if not broken.
Borosilicate glass is extremely strong and resistant to heat and chemicals. It is more difficult to produce, and the colors are typically made with precious metals, so it is a more costly media than other forms of glass.
Everything I make is properly flame stuck and kiln annealed, in a digitally controlled kiln, sometimes several times over many days to ensure full color striking and for maximum hardness, strength, and durability.
While it's still glass, and thus breakable if dropped on a hard surface, borosilicate should last beyond centuries, and can be passed down forever with minimal care.
Borosilicate glass will easily withstand temperatures up to 1600 degrees without melting. All my pieces of the proper size can be used as oil burning lamps with no problems. Another advantage of borosilicate glass, unlike most other types of glass, is that it is usually repairable if cracked or broken (assuming all pieces are together).
Exploring all the nuances in borosilicate glass is a journey I hope you can share with me.
_________________________________________________
If you see anything in my website gallery that's not listed, please feel free to email me. If it's still available, I can put it in my Etsy shop for you. Or, just email me, I love to hear from people who love glass too!

I hope that you enjoy looking at my pieces, and thanks for stopping by!

Helen Starkweather